Top Ten Products for Your Butt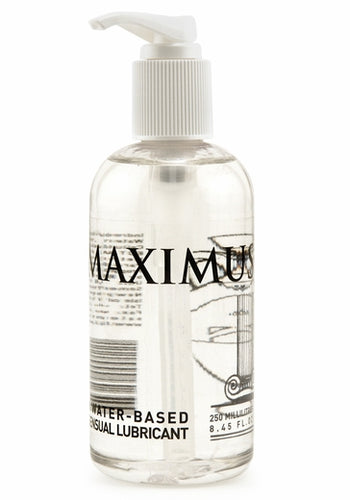 Top Ten Butt Products
Hemorrhoid creams, butt plugs and more
Check out our Top Ten Products for Your Butt at ShopInPrivate.com. ShopInPrivate.com carries unique personal products for hemorrhoids, anal itch, and anal pleasure.
Top Ten Things to Put In, On and Around Your Butt
Butts. They can be embarrassing little numbers, am I right? They never seem to be the source of much pride. Butts are either itching, farting, being too big or being too flat... they are generally the source of much misery.
Shop for your embarrassing bum here at ShopInPrivate.com. We carry everything you need for every butt problem you can think of. We offer the best hemorrhoid treatments and anal itch creams available. We also carry enemas, for the constipated and the clean freaks. If you're feeling even freakier, we carry prostate-stimulating butt plugs and vibrating anal beads, too. Might as well make your miserable butt into a pleasure powerhouse!
---
Butt Plugs That Are The Right Shape
The difference between a good butt plug and one that falls out easily is really subtle, so you'll have to take our word for it, these are good butt plugs.



Calmol 4 Hemorrhoid Suppositories
The Calmol 4 Hemorrhoid Suppositories melt faster than traditional hemorrhoid suppositories. They soothe and lubricate, meaning you can move and sit down comfortably, faster.



Bootiful Butt Enhancement Cream
Enhance your assets with Bootiful Butt Enhancement Cream. This cream claims to make your butt bigger. We say just eat some fries and ice cream.



Anal Bleaching Cream
This Vitamin-C based cream is a high quality anal bleaching cream, for those who want their O-rings sparkly white. A do-it-yourself cream costs a lot less than salon visits, but you'll have to touch your butthole.



Small Stainless Steel Butt Plug
This is a top-of-the-line stainless steel butt plug. It's the perfect shape for beginners and experts alike. The stainless steel butt plug can be heated up or cooled down for different sensations.



Pleasurable Vibrating Anal Beads
This flexible jelly probe is shaped like anal beads, and offers multi-speed vibrations to increase anal pleasure. We like anal vibrators because they help ease you into anal play.



Best Lube for Anal Sex
Maximus Sensual Lubricant is an extra-thick water-based lubricant that stays where you put it. It is nice and thick, making it perfect for anal sex.



Fire in the Hole Anal Itch Spray
Stop your anal itching with Fire in the Hole Spray. Fire in the Hole Spray provides temporary relief of itching associated with hemorrhoids, eczema, psoriasis, insect bites, poison ivy, sumac and detergents.



Aneros Men's Prostate Butt Plug
The Aneros is an ergonomically designed prostate and perineum massager that will give you longer, stronger, more explosive orgasms.



CleanStream Enema Bulb
The Clean Stream Enema Bulb features a small nozzle for comfort. The Clean Stream Enema Syringe is great for general cleanliness, relief of constipation or anal sex preparation.