Shop In Private Packages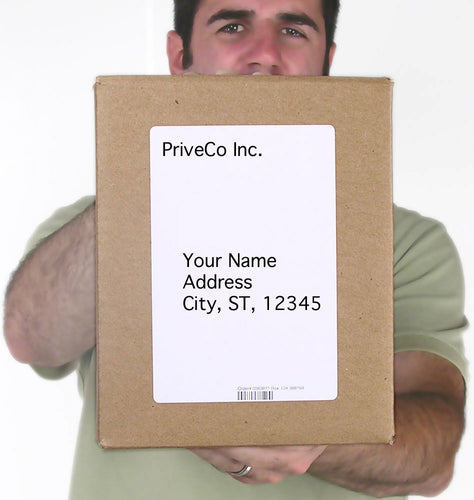 ShopInPrivate.com ships and bills with the utmost discretion. Our packages come in plain, brown boxes and are sealed with advanced tape that bonds to your box, so you're the only one who gets in.
How we ship
Protecting your privacy
Discretion is our specialty
Discretion - What Will My Package Look Like?
Discreet shipping and billing are our specialties.
Are you concerned that your package won't appear discreet enough? Don't be. Privacy is our specialty. After all, ShopInPrivate.com is The World's Most Private Store.
Every package we ship is sent completely discreetly. The outside label only reads "PriveCo Inc." and there is no indication of what lies within.
Your credit card will read "PriveCo Inc." as well. These two small facts, coupled with a privacy policy that keeps us from sharing and even using your personal information make ShopInPrivate.com a truly special place to shop.
After the sale is complete, you will never hear from us again. We don't call, e-mail, or mail you anything other than your order. We also don't share your information with anyone. We are the world's most private way to shop.
ShopInPrivate.com also uses the latest shipping technology to protect your privacy. Our parcels use an advanced tape that actually bonds with the cardboard of the box to make your package completely secure. This tape is fiber reinforced as well, to prevent unwanted intrusion.
To reiterate, discretion is our specialty. We do everything we can to ensure your complete privacy.