Best Selling Personal Items for Women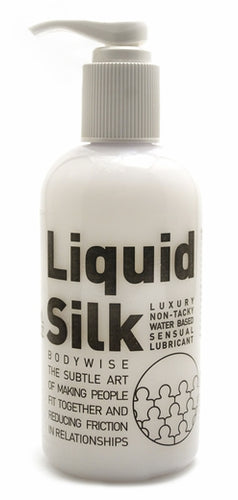 Check out our Top Ten Private Products for Women at ShopInPrivate.com. ShopInPrivate.com carries unique personal products for women, and these are our best sellers and favorites.
Top Ten Private Products
Women's Private Bestsellers
Top Ten Private Products for Women
Ever been in a store, and wanted to buy something, but didn't want to go through the embarrassment of carrying it around, or showing the item to the cashier? ShopInPrivate.com was created to quell the embarrassment of buying personal products in person. Since our inception in 1998, we have sold almost a million embarrassing products. We've found some unique items that we love along the way, and some that we can't even believe exist! 
Here are ShopInPrivate.com's Top Ten Private Products for Women. These are bestselling items that we have recommended time and time again. They are items that you might want to buy privately online, and they are items that solve personal problems and issues quickly, effectively and discreetly. Take a look at the these products that we love here at ShopInPrivate.
---
The Butterfly Kiss Vibrator
The Butterfly Kiss Vibrator is our bestselling vibrator. This vibrator is a great value. It stimulates both your g-spot and your clitoris, giving you explosive blended orgasms. This is the perfect vibrator for the woman who hasn't used one before.


Anal Bleaching Cream
The Anal Bleaching Cream is one of those unbelievable bestselling items. When we discovered it years ago, we had to do a double take. But after hearing about how porn stars keep their naughty bits so pink, we had to carry it. This Anal Bleaching Cream is an incredible value, and has been on our bestseller list for years.


The Magic Stick
The Magic Stick is another crazy product that flies off our shelves, because it's just so dang useful. The Magic Stick is a tightening stick that you insert into your vagina. It gives your vagina a tighter feel. It is a great quick-fix product for women who have had children, or those who want to give their lover a special treat.


Liquid Silk Water-Based Lubricant
Liquid Silk Personal Lubricant is our favorite lubricant, hands-down. This large bottle of lubricant comes with a pump, making it easy to dispense when you need it. We love how soft and silky this lube is. It's perfect for sex and all kinds of sex toys.


Zip Wax Hair Remover
Zip Wax is a product we've carried for years. It is our number one hair remover for women. It's very easy to use, and removes hair from any place on your body.


L'Amour Romance Vibrator
Interested in a luxury vibrator? The L'Amour Romance Vibrator is a premium vibrator at a fraction of the cost. The Romance Vibrator is made from body-safe silicone, which feels amazing on your skin. This vibrator is whisper quiet and vibrates intensely, on seven different exciting modes.


Cleancut Pubic Shaver
Shaving pubic hair is a big concern with women. It is so hard to do without getting unsightly shaving bumps and cuts. The Cleancut Pubic Shaver allows you to get a perfect, close shave anywhere on your body. We love this shaver because you don't have to take a shower to use it, so it is perfect for on-the-go trims.


Vagacare Kegel Exerciser
Ever experienced stress incontinence? This is a problem that so many women have that no one talks about. Stress incontinence is when you pee, just a little, when you laugh, sneeze or cough. This happens to most women as they age. It doesn't have to, though. You can do Kegel exercises to strengthen your pelvic floor, to protect yourself from incontinence, and to make your orgasms better (the world's best bonus). Vagacare weights are little weights that you insert into your vagina. They make Kegels easy to perform. We've sold thousands of them at ShopInPrivate.com.


Orgasmix Arousal Gel
Orgasmix is our bestselling arousal gel for women. This stimulating gel uses menthol to give your ladybits an extra special boost of sensation. We sell oodles of it to some very happy customers.


Mother's Friend Stretch Mark Cream
Beat stretch marks during pregnancy by keeping your skin soft and supple. The Mother's Friend Stretch Mark Cream is a hard-to-find lotion that moisturizes your skin and protects during times of weight loss and gain. We recommend this one to all our friends when they're expecting.