Best Sex Toys For Women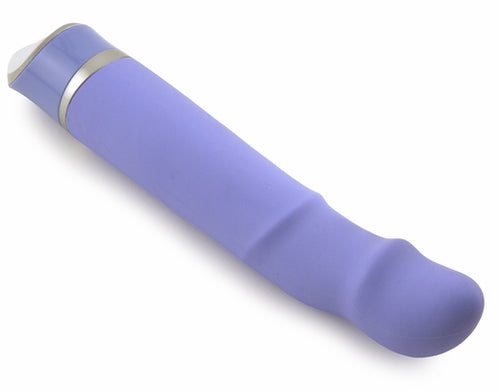 Check out our Top Ten Sex Toys for Women at ShopInPrivate.com. ShopInPrivate.com carries unique personal products for women, and these are our best sellers and favorites.
Top Ten Sex Toys for Women
Women's Sex Toy Bestsellers
Top Ten Sex Toys for Women
Ever been in a store, and wanted to buy something, but didn't want to go through the embarrassment of carrying it around, or showing the item to the cashier? ShopInPrivate.com was created to quell the embarrassment of buying personal products in person. Since our inception in 1998, we have sold almost a million embarrassing products. We've found some amazing sex toys for women along the way.
Here are ShopInPrivate.com's Top Ten Sex Toys for Women. These are bestselling sex toys that we have recommended time and time again. We recommend all different types of sex toys for women: from sexual enhancers like arousal gels and kegel balls, to vibrators like wand vibrators and couple's sex toys. Because of their sexual nature, these are items that you might want to buy privately online. Take a look at the these products that we love here at ShopInPrivate.
---
Lelo Luna Vaginal Exercise Balls
Luna Balls vaginal exercise balls provide a targeted workout of the pelvic floor which can lead to more fun with your partner. These ben-wa balls are easy to use and come with four different weights, so you can get stronger as you feel more pleasure.



The Best Arousal Pill for Women
Pandora is a female arousal pill that gives positive effects that last the entire day and evening. Pandora makes women feel more aroused, have more pleasurable sensation during sex, and can give you stronger orgasms.


Sliquid Organics Lubricant
Sliquid Organics Lubricant is a water & silicone based hybrid organic personal lubricant, botanically infused with natural ingredients to create a natural silky and creamy texture. This organic lubricant is great for her body.



12 Volt Arousal Gel
12 Volt Arousing Tingling Serum feels different than other female arousal creams: just one drop and you'll feel a tingling, almost vibrating sensation in minutes.


Romance Vibrator
This premium silicone massager gives you very intense, whisper quiet vibration. This vibrator is ultra strong and quiet, with seven functions of low, rumbling vibration and pulsation. This vibrator is a steal.


Waterproof Jack Rabbit
There are a lot of rabbit vibrators on the market, this Waterproof Jack Rabbit is the best value out of them all. Its firm core and textured length features an intense vibrating clitoral stimulator and a high-quality oscillating shaft. It has a lot of power.


Vanity Vr6 Vibrator
One of our most luxurious vibrators. This vibrator has two vibrating motors, so you'll feel unrelenting vibration on your clitoris and g-spot. A hefty girth, combined with the softest, most premium materials.


Smooth Silicone Vibrator
The Seduction Vibrator is another amazing value. The Seduction is everything you want in a vibrator: clitoral stimulation, g-spot massage, dual motors, ultra quiet and powerful ... what more could a girl need.


Vibrating Panties
These Vibrating Panties are super sexy on. They come with a remote so your lover can control your pleasure from across the room. Take them out on a date you won't soon forget.


Virtual Bunny
The Virtual Bunny is another great sex toy for couples that ultimately rocks her world. The Virtual Bunny is a super stretchy cock ring that fits over his penis to stimulate her clitoris. The wireless bullet has variable speeds, and can be used with or without the soft, silky bunny.