How To Buy The Best Vibrator for You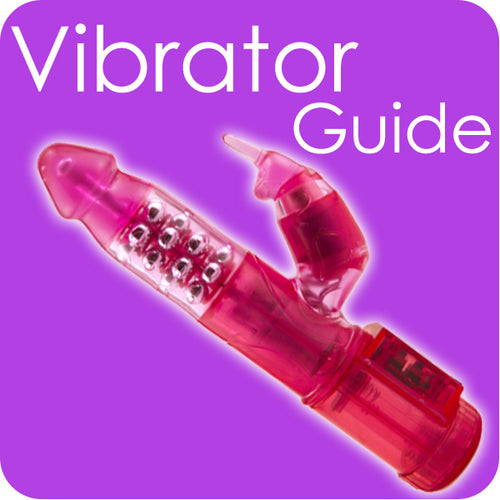 Buying the right vibrator for you is easy with this helpful guide. There are four basic types of vibrators, each best used in certain situations and on different areas of the body.
A primer on vibrator types
Select which kind of vibrator is right for you
I Have No Idea What Vibrator to Buy. What Do You Suggest?
There are thousands of vibrators out there, all in different shapes and sizes. Knowing which vibrator is right for you can be tricky when you're faced with so many. But before you get confused, realize that there are basically four types of vibrators:
clitoral stimulators
,
rabbit vibrators
,
traditional vibrators
and
bullet vibes
.
Clitoral stimulators are specially made to target a woman's clitoris. These vibrators can range from ultra intense to stylish and quiet. A clitoral vibrator is perfect for use during sex or solo playtime.
Rabbit vibrators combine internal and external stimulation. Rabbit vibrators stimulate your vaginal walls and your clitoris, simultaneously. Rabbits have a rotating or oscillating shaft that's lined with massaging beads or pearls—this is the part you use internally. They also feature vibrating bunny ears that caress and massage your clitoris.These vibrators provide intense orgasms quickly.
Traditional vibrators are basic hard-shelled plastic vibrators. These vibrators are meant for targeted external and internal stimulation. They vibrate at multiple speeds, which are usually controlled by a knob at the base of the vibrator. Traditional vibrators can run on AA or C cell batteries. They vary in power and speed, but the hard shell means you feel more vibration.
Bullet vibrators are small, discreet and can be used all over the body, internally or externally. They are very versatile. They travel easily, are often inexpensive and can be enjoyed by women or men. You can buy single use bullet vibrators if you're curious but don't want to commit.