Penis Pumps Reviewed - Don't Spend Too Much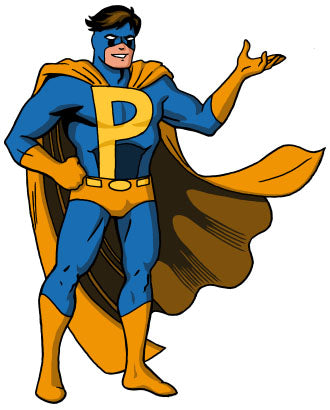 ShopInPrivate.com helps you find the perfect penis pump for you. We offer great advice, privately so that you can shop in private.
Private Answers To Penis Pump Questions
No Need To Spend Too Much
Whether You Are Looking for Enlargement or Suffer From ED
Penis Pumps Reviewed
Are you looking for a penis pump?
Want an honest opinion on what penis pump to buy? You have arrived at the right place. In 1998 we started ShopInPrivate.com to sell embarrassing items and answer our customer's most private questions. This page helps you find a great penis pump.
There are two type of penis pump customers
. Some customers want a penis pump for penis enlargement or straightening. Other customers want a penis pump to help with erectile dysfunction. These customers are usually different people. One group is usually young while the other group is older.
Companies make penis pumps to appeal to each group. Penis pumps for enlarging the penis include names like "Advanced Penis Enlargement System", "Endow" and "Digital Power Pump," while ED pumps use names like "Rejoyn" and "Encore." The funny thing is that outside of their packaging, all of the pumps are quite similar. They all apply suction to the penis by means of a vacuum pump.
How does a penis pump work?
When you apply suction to your penis, blood flows into it causing the tissues to swell and stretch. Doing this often will result in stretching the tissue of your penis. It will then expand to be larger. Experts suggest you can attain a 20% increase in the length and girth of your penis by continuing to pump.
What is the cock ring for?
After you pump your penis up, you might want to use it. The stretchy cock ring helps you maintain the erection. Sort of like tying off a balloon once it is inflated, the cock ring constricts the blood flow out of your penis and holds your erection. You shouldn't leave it on too long, maybe 30 minutes or so at most.
So the job of a penis pump is to suck on your penis using a vacuum pump. The pump seals around the base of your penis and applies the vacuum to the shaft. The operation is quite simple and since the vacuum they apply is adjustable by the user, all pumps should work about the same. That said, let's review some pumps.
1.
Let's Start With An Inexpensive Penis Pump
: Not only is ShopInPrivate.com (this website) a completely private place to buy a penis pump, but we are also really honest. This pump is a good choice. It will apply a vacuum to your penis without sucking all of the cash out of your wallet. Before we chose it, we looked at a large number of cheap penis pumps, but only this one had a nice gasket at the opening so that it would actually hold a vacuum. Other pumps don't have as nice of a "donut" and don't work. Our advice? If you are just experimenting with penis pumps, try this one first.
2. A Pump With A Digital Guage and An Easier To Use Pump: If the pump on that inexpensive pump doesn't seem like it will do it for you, move up to this model. It has a higher-quality vacuum pump mechanism as well as a digital pressure gauge so that you can measure the suction. We still aren't talking about a lot of money.
3. Looking for something more medical?
Here is the Endow Pump
: The Endow pump is a more medical quality pump that includes a battery powered vacuum pump as well as a manual pump. Endow also includes four different sized cock rings so that you'll be comfortable sustaining your erection. It's a great value.
4.
The BathMate
is a Penis Pump that uses water instead of air. Some folks invented a penis pump that you have to use under water. Instead of using suction applied to the air, you instead apply the suction to the water in the chamber. Some folks like it, but personally it seems inconvenient to use. I don't know many people that both have a penis and take a bath regularly. It isn't cheap either.
5. Penis Pumps Made By Medical Supply Companies - We sell a couple of penis pumps made by medical supply companies. These pumps are typically aimed at men who suffer from diabetes or heart disease as well as erectile dysfunction. These gentlemen cannot take Viagra or Cialis because of their medical conditin, so they use a penis pump to inflate their erection and can make love that way. This process is great, much better than never sharing intimacy due to a medical condition. The pumps for this market include manual pumps like the
Rejoyn manual pump
. We also include battery powered pumps by
Rejoyn
. Any of these pumps make a fine choice, although they tend to be more expensive than other pumps with similar features.
6.
An FDA Approved Pump For Penis Enlargement
- Only one company has received FDA Approval for their penis enlargement pump. Dr. Joel Kaplan is the medical doctor behind the product. I've met Dr. Joel on a number of occasions and he is polite, knowledgeable and sympathetic to the needs of his customers. He makes a fine product that is available in a few different sizes. His pump is an excellent choice. He even makes a version for
erectile dysfunction sufferers
.
Summary: What penis pump should you buy? If you are just experimenting and don't want to spend a lot of money, you can still get a decent
penis pump for around $20
. If you have the $150 or so and want the highest quality penis pump available, go with
Dr. Joel's pump
. If you want a battery powered pump,
we suggest this one
.
Should I buy penis enlargement pills, creams, or a penis stretching device?
No. The pills don't generally work, although some will make you quite horny. The creams are even more ineffective, and the stretching device can damage your penis. Pumps are the best choice for people that want to enlarge their penis.