Enema Coffee is a Top Seller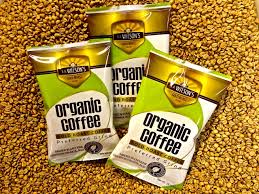 Taking a coffee enema is said to help the liver produce bile, which, in turn, releases built-up toxins from the body. Learn more about this best-selling product.
Enema Coffee
A special roast of beans
How Do You Take Your Coffee? Enema Coffee Sales Are Up!
Did you know that people are buying enema coffee in record numbers? When ShopInPrivate.com and EnemaSupply.com first debuted enema coffee in 2012, their product specialists were unaware of the demand for such a product. As company president Tom Nardone says, "We carry every type of enema product on the market. Enema coffee was new to us, and seemed like a fad, or even a joke. But as soon as we added it to the website, sales exploded. And they haven't stopped! If anything, they've risen as more people turn to alternative medicine."
So, what is enema coffee? Enema coffee is a specially blended, organic coffee with high concentrations of caffeine and palmitic acid. These chemicals are thought to stimulate the liver to produce and release bile. This mechanism clears toxins out of the body. Unfortunately, sipping coffee does not have the same effects as taking a coffee enema. Unlike the coffee you drink in the morning, enema coffee is made from many different types of coffee beans. ShopInPrivate.com and EnemaSupply.com offer a specialty brand of organic coffee that was created to give users higher concentrations of caffeine and palmitic acid, which stimulate liver bile. The roasting process also cuts down on chemicals that are not necessary to stimulate bile production.
People take coffee enemas because of illness or other health concerns. Coffee enemas are purported to reduce toxicity levels, improve digestion, and improve clarity. Some say coffee enemas can help with energy, depression and mood. They are used regularly in Gerson Institute's protocol for healing cancer patients. Users say that while they might feel more peppy after a coffee enema, they do not get the caffeine buzz or anxiety commonly associated with drinking coffee.
Many of the people who take coffee enemas use them up to six times a day (although some maintain bowel health with weekly enemas). This frequency creates the need for plenty of coffee. ShopInPrivate.com and EnemaSupply.com keep a steady supply on hand for those who prefer natural medicine to traditional.
ShopInPrivate.com has delivered over a million private packages since 1998. EnemaSupply.com is the web's premier enema supply store. These stores feature an unusual and effective mixture of products and information, all presented to help customers solve embarrassing problems in the most private manner possible. PriveCo, ShopInPrivate.com and EnemaSupply.com's parent company, owns and operates ten retail websites.
Contact: Tom Nardone, President
Phone: 1-800-809-0610
www.shopinprivate.com